This is a Honda Stepwgn Spada the showed up at Garage Provide. Despite the rain ( again), I snapped a few pics anyway. Looked like Affection aero. These LED running lights are growing on me.
Air suspension equipped. I realized that many of these vans are not 4x4 status like here in America. Doesn't take much to lay one out. Custom LED everything headlights are a must in Japan. I love it!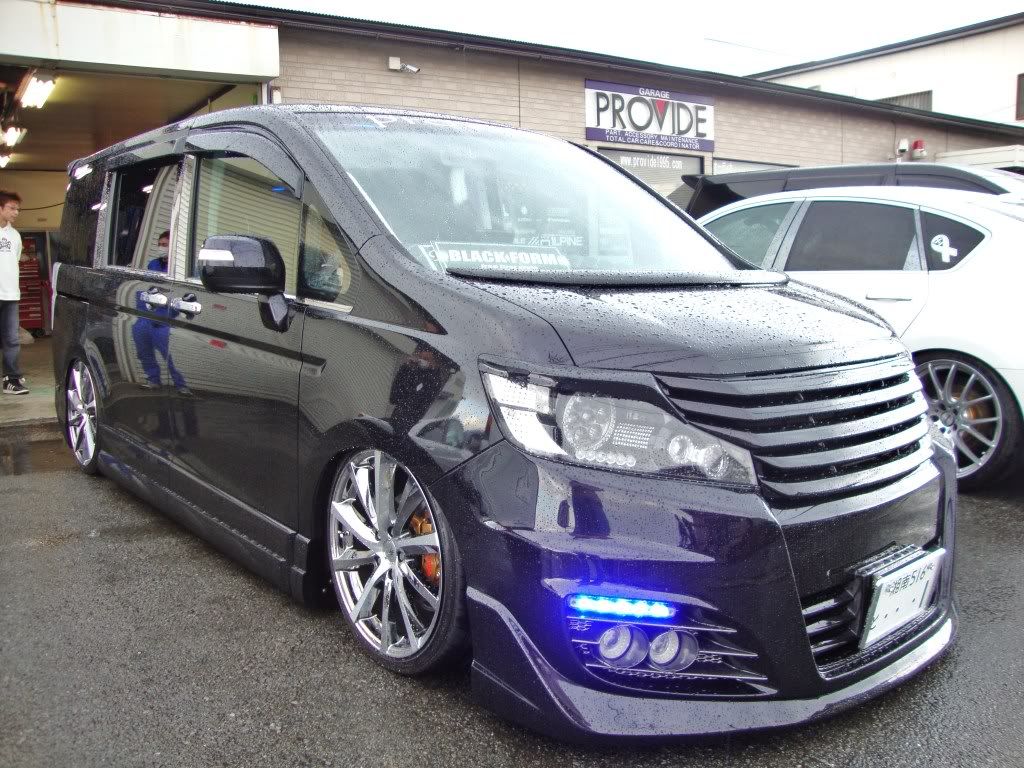 Weds Vishnu monoblocks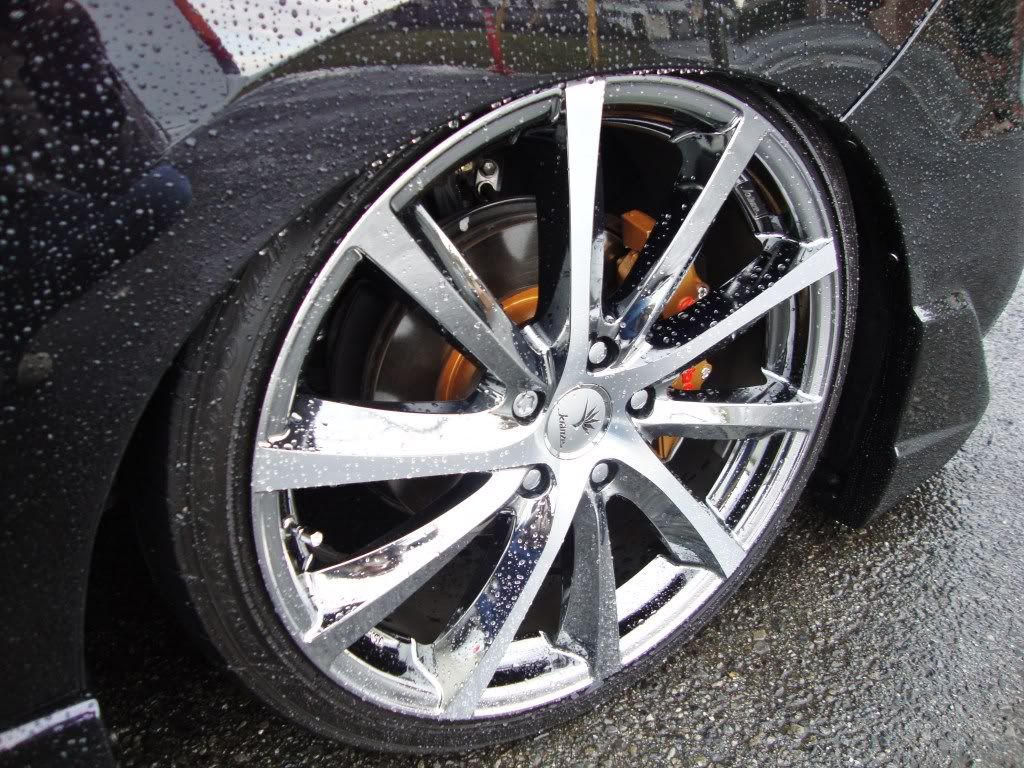 In the rear window are 4 speakers. Seems many have the interior lights like that on all the time. Even his door cards had tunnel lighting and they were on too. nI did see two different sets of tails for this car. This one being the clear LED versions. Of course, it would be complete without the crystal Honda badge.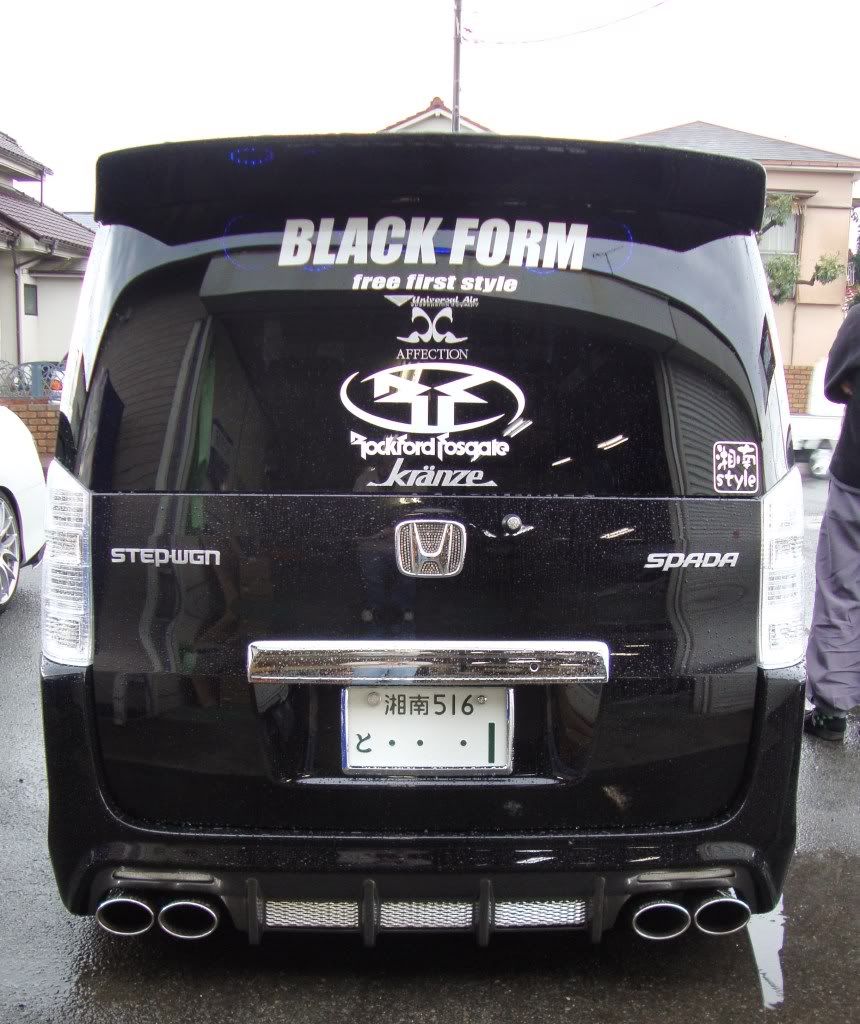 Quad Noblesse muffler tips connected to...you guessed it, stock muffler as I understand. Good looks without attracting the noise police. And everyone (including me wit the xD) has those LED rear reflectors....I need to graft a set onto my xB sometime.....But there you have it. A well thought out Stepwgn.....