Of course I was enthusiatstic to meet bB owners and see their car in person. This particular one has an Avanzare kit and lots of LED work....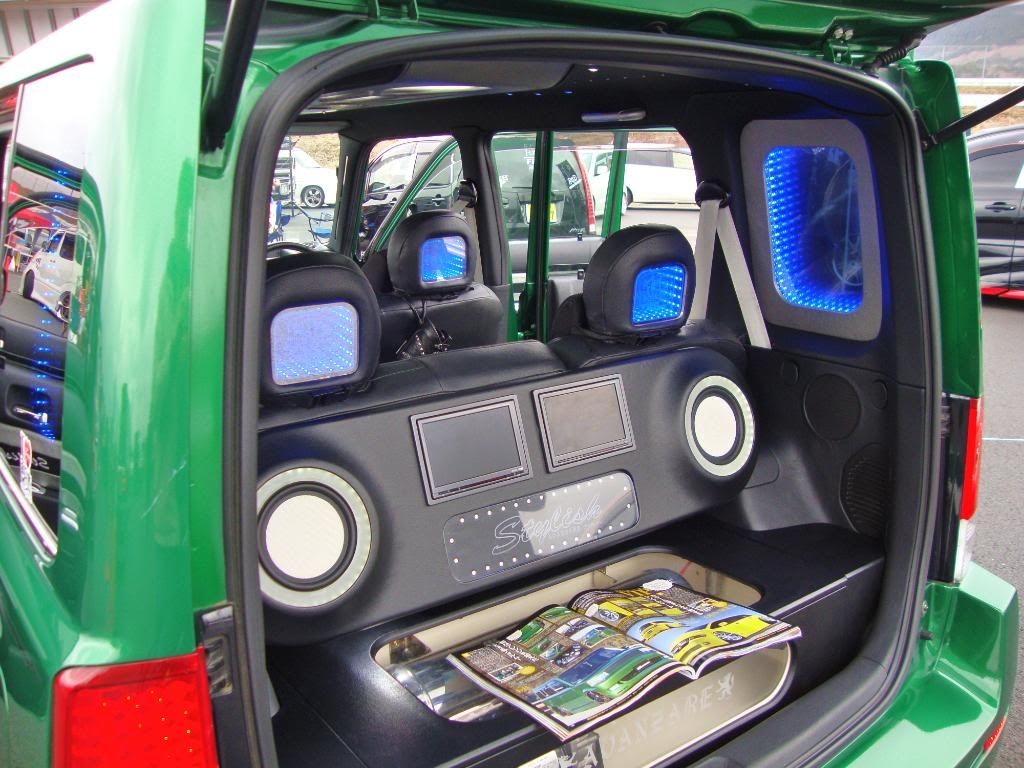 I still found this mix of parts interesting. Nissan President grill, Affection bumper with the rest of the kit being Garson Geraid. SSR wheels as well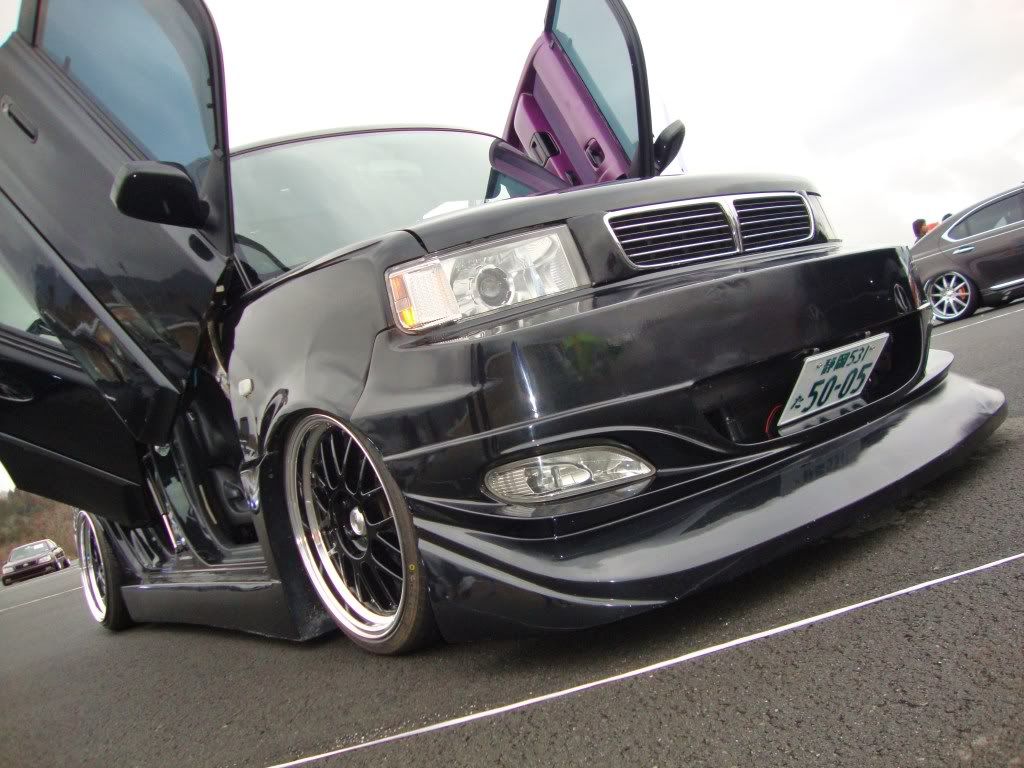 The purple interior was done well.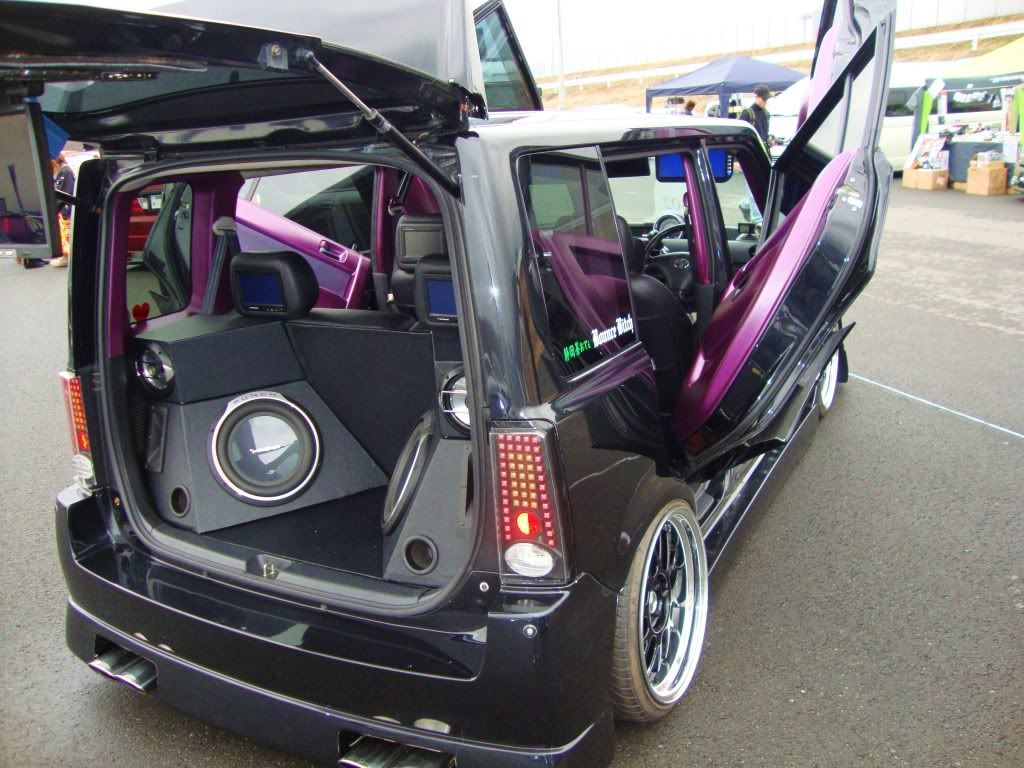 This one could very well be an excellent example of street tuning. nice bright paint, air suspension. That touch of silver CF on the bumper was really cool.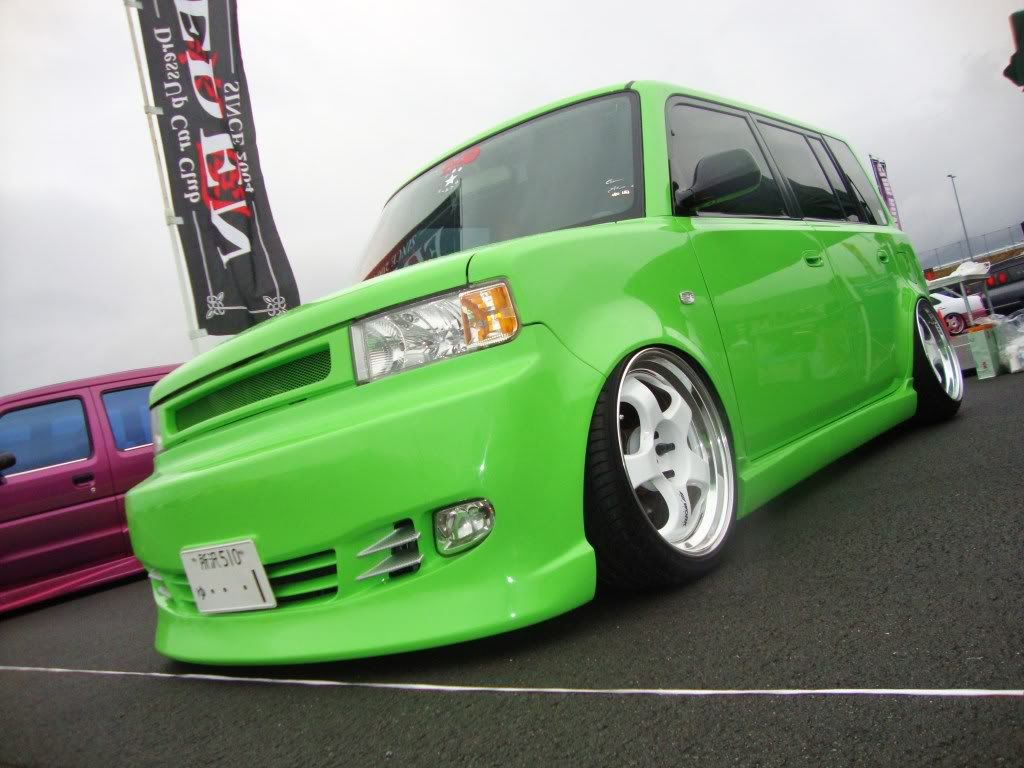 Oh, did I mention they like using LED's? Everyone has LED taillights. The owner handed me a club logo...First Star....Look for it on my xB!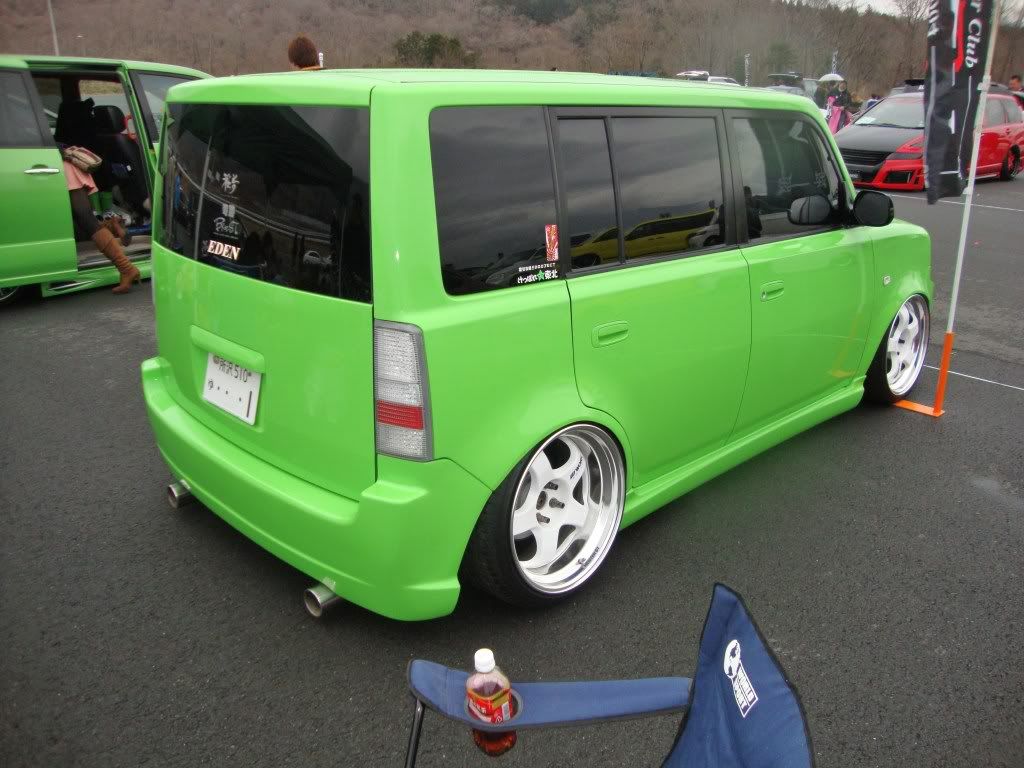 This may be the only use of this wheel I've seen on a bB. Usually reserved for kei cars. again, air suspension for frame laying duty. Brown on the mirrors is a nice touch.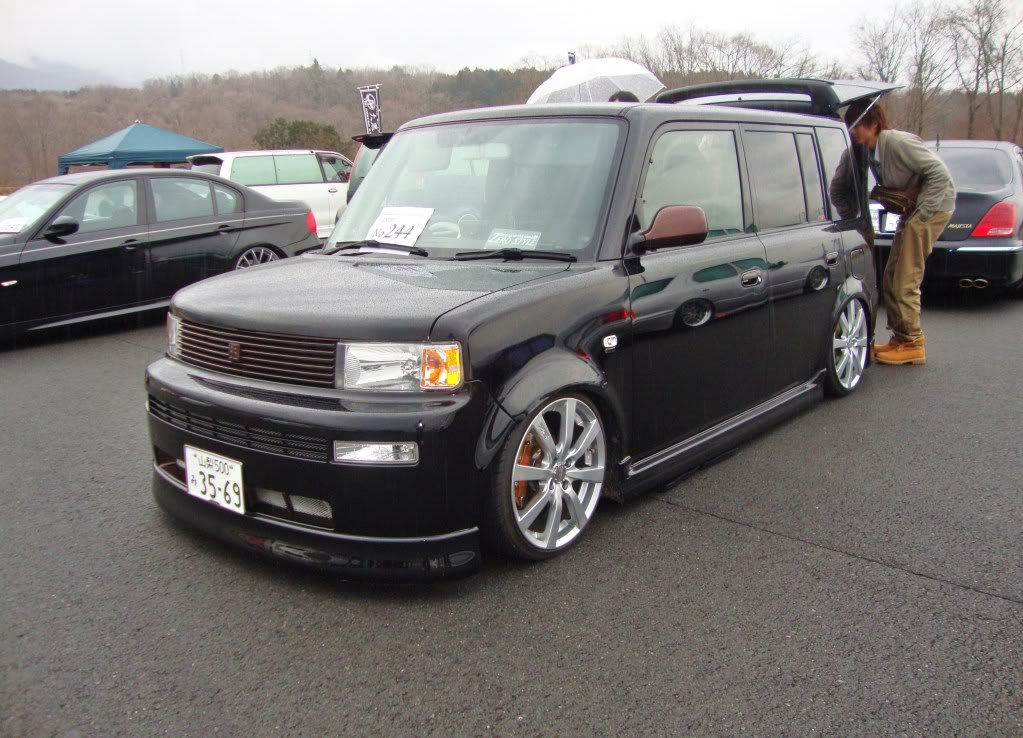 I know there are people that wanted proof of this one I talked about. here it is! Pretty much a Spirits kit with some sort of mid wing and boso Pipes. This thing was loud!!
I loved this dudes mirrors too. No idea what they are from. The black on the sideskirts is actually cut out with mesh...interesting.